Opera
"an experience you won't soon forget" – 
Anthony Davis: TANIA
"An opera of Abduction and Revolution"
Libretto by Michael John LaChiusa
Performed by Episteme; Rand Steiger, Conductor (KOCH 3-7467-2 HI)
featuring
Based on the kidnapping of Patty Hearst by the Symbionese Liberation Army, this provocative work explores the nature of personal freedom and power.
Cynthia Aaronson-Davis
Avery Brooks
Thomas Young
Chorus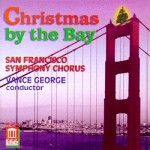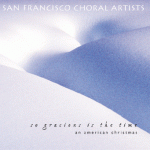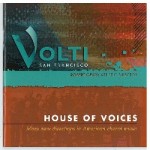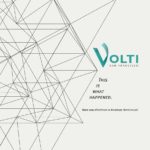 Christmas by the Bay
San Francisco Symphony Chorus; Vance George, conductor (DELOS 3238)
Includes traditional carols from many countries, Renaissance motets to Irving Berlin, and new works composed especially for the Symphony Chorus. Nominated for a Grammy in "Best Classical Crossover Album"
So Gracious is the Time: An American Christmas
San Francisco Choral Artists; Magen Solomon, music director
An eclectic selection of works from the last two and a half centuries combines beloved classics, fresh and original settings of traditional melodies, and some of the Choral Artists' favorite (and previously unrecorded) works of SF Bay Area composers.
VOLTI: More new directions in American choral music
House of Voices
Volti: Robert Geary, artistic director (INNOVA 834)
Six 21st-century works from American composers of dazzling range and diversity, including five Volti commissions.
This is What Happened
Volti: Robert Geary, artistic director (INNOVA 964)
More in Volti's series of adventurous 21st-century American choral works.
Pilgrimage: Music from the Shrine of St. Francis
The Scola Cantorum; John Renke, music director
A celebration of the 150th anniversary of the National Shrine of St. Francis of Assisi in San Francisco, the oldest non-mission church in California, featuring exquisite choral music from the Renaissance to the present day.