Oakland Symphony: New Visions, New Vistas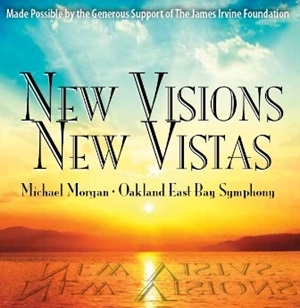 Oakland Symphony

– New Visions, New Vistas (2010)
ARTISTS:  Oakland Symphony; Michael Morgan, conductor
Featuring composers Rebeca Mauleón, Benedikt Brydern, Scott Amendola, and Narada Michael Walden.
With performances by Mauleón, Amendola, and Narada; and guests Nels Cline and Trevor Dunn (Amendola), and Carlos Santana and Frank Martin (Narada).

New Visions, New Vistas was a commissioning project of the Oakland Symphony and the brainchild of Music Director Michael Morgan. This ambitious cross-genre project paired the orchestra with four well-repected artists from non-classical backgrounds for a series of new works that stretched the boundaries of classical style.
Recorded live at the Paramount Theater, Oakland, CA.
Lolly Lewis: recording producer and editor
Michael Romanowski: recording engineer